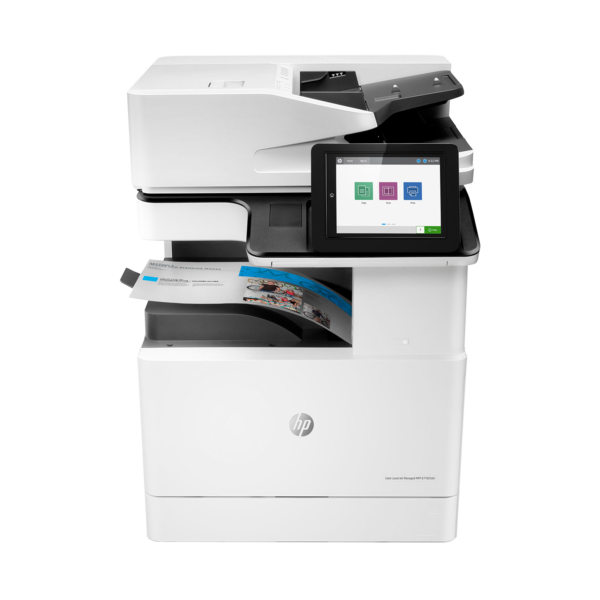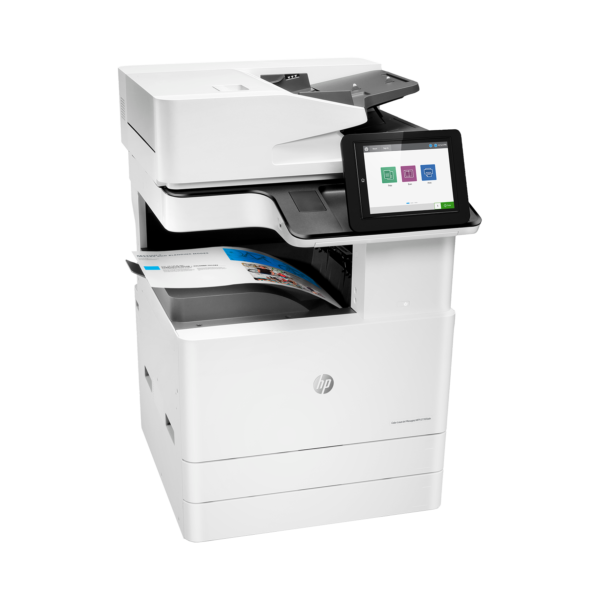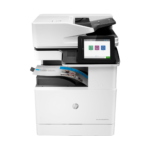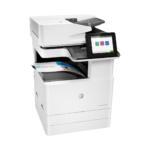 HP Color Laserjet MFP E77825dn
Print Copy Scan
Color LaserJet
Speed : 25 ppm
Ukuran Kertas : A3, A4, B5, F4, Legal
Memory : 6 GB
HardDisk : 320 GB
Mesin Printer Baru
Toner 100% Original
Description
Keunggulan Produk
Description
Control Panel : 8 Inc
Print/Copy Speed : up to 25 ppm Color
First Page Out : 9.6 sec
Resolution : Print : Up to 1200 x 1200 dpi
Scan : Up to 1200 x 1200 dpi
Processor : 1,2 Ghz
Memory : 6 GB
HardDisk : 320 GB
Input Tray : MP Tray ; 100 , Tray 1 ; 520 , Tray 2 ; 520
Interface : Hi-Speed USB port 2.0, RJ-45 port.
RMPV : 30.000 pages;
Monthly Duty Cycle : Up to 300.000 pages.
HP Color Laserjet MFP E77825dn Merupakan Printer multifungsi terbaru dari HP, Selain memiliki kemapuan cetak yang mencapai 300.000 pages, Tipe printer ini memiliki Fitur Aplikasi yang canggih yaitu ;
SECURE PRINT
Merupakan Subuah fitur yang tertanam di dalam mesin printer, yang akan membantu mengamankan dokumen yang bersifat rahasia, dimana setiap user akan memasukkan pin jika ingin melakukan print, yang gunanya :
Agar tidak terjadi tertukarnya dokumen dengan user lain saat melakukan print,
Agar pihak selain user tidak dapat sembarangan mekakukan kegiatan print di perusahaan Ibu
 JOB ACCOUNTING,
Merupakaan Fitur yang tertanam di dalam mesin printer, fitur ini akan membuat report penggunakan cetak setiap usernya, selain itu mesin ini berfungsi untuk Cost Control :
Dapat memonitoring penggunaan cetak setiap user
Dapat merata-ratakan dan memprediksi biaya cetak setiap bulannya
Dapat menghemat biaya cetak
Dapat menentukan limit cetak masing-masing user
Kedua Fitur diatas merupakan Aplikasi yang sudah tertanam dalam mesin printer, sehingga tidak memerlukan Sofware tambahan dan customer tidak mengeluarkan cost tambahan.